The Virginian-Pilot Advertising: Other Products
Preprints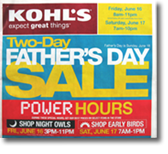 Preprints give you the capability to saturate the entire South Hampton Roads market with your message or geographically target certain zip codes within your trading area. Whether it's a glossy sales circular, a simple two-color flyer, a newspaper broadsheet, or just about any other printed material, these advertising vehicles provide you with an incredible range of flexibility in terms of how to get your message across.
Days Published
Varies
Distribution
Varies
Format
Varies
We-prints and Custom Cards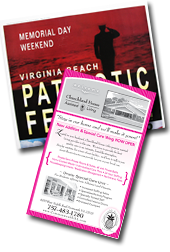 We-prints are inserts designed and printed by The Virginian-Pilot specifically for your advertising needs. This complete service includes layout design, printing, and home delivery for one attractive cost-per-thousand.
Custom Cards are card inserts in The Virginian-Pilot which allow for total market saturation or selected distribution down to a specific zip code.
Days Published
Varies
Distribution
Varies
Format
Varies
Ad Bags
Ad Bags are advertising messages printed on the outside of the plastic bags which carry The Virginian-Pilot and The Hampton Roads Savings Weekly (TMC product). Zoning of the bags is also available by zip code.
Days Published
Varies
Distribution
Varies
Format
Varies
Hampton Roads Savings Weekly
Hampton Roads Savings Weekly is a standard broadsheet publication delivered every Thursday to area, non-subscriber households as a part of The Virginian-Pilot's Total Market Coverage (TMC) program. It contains The Pilot classified advertising section featuring articles for sale, help wanted and automotive ads.
Days Published
Thursday
Distribution
Non-subscribers
Format
Broadsheet
Demo Profile
View
Home Search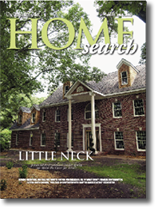 Home Search targets the prospective home buyer in South Hampton Roads. Home Search is a free, rack-distributed real estate magazine which is published bimonthly. It contains current listings of homes for sale in the South Hampton Roads area. It also contains user-friendly maps and a wealth of information about property listings, real estate agents, and real estate companies. It is distributed primarily in grocery stores and other sites where potential homeowners might be reached.
Days Published
Bi-Weekly
Distribution
SHR
Format
Letter size
Demo Profile
View